Welcome to Paoli Fire Company!
Paoli Fire Company's volunteer firefighters, emergency medical technicians, and fire police live, work, raise families, and enjoy the company of good friends in the same great town that you do. We are your neighbors. But when a fire, accident, or medical emergency strikes, this group of men and women drop everything to save their neighbors' lives and property.
Part of Paoli since 1909, Paoli Fire Company also provides fire prevention and safety information and demonstrations and participates in community events.
Paoli Fire Company Earns Becomes the First Pennsylvania Fire Company to Earn Certified Autism Center™ Designation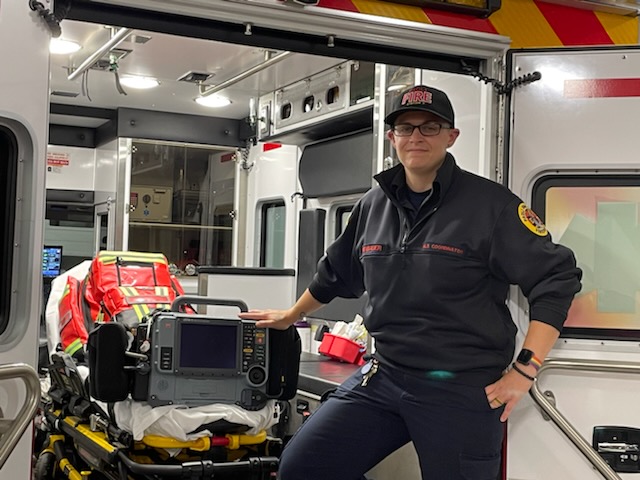 Paoli Fire Company has become the first fire company in Pennsylvania to receive the Certified Autism Center™ designation. This designation is granted by the International Board of Credentialing and Continuing Education Standards (IBCCES), which means the public-facing staff and firefighters at Paoli Fire Company have received training through IBCCES to better understand and assist autistic individuals or those with sensory sensitivities. The program was designed to provide staff with scenario-based suggestions to de-escalate and communicate effectively with individuals who need their assistance.
Our Annual Appeal Continues!
Please contribute with the enclosed envelope or by clicking on the Donate button above.

Buying Holiday Gifts on Amazon?
When you shop for holiday gifts, AmazonSmile will donate a portion of your eligible purchases to Paoli Fire CO at no cost to you!
___________________
Recent News
Paoli Fire Co. expands ambulance services
Critically ill patients are now getting the advanced medical care they need significantly faster thanks to Paoli Fire Company's newly enhanced ambulance services.
Paoli Fire Company is now a state-certified Advanced Life Support (ALS) provider....
Read the story on the Daily Local News Website

A Second Calling: Pastor and priest fight fires together at Paoli Fire Company
_______________________________________________________
_______________________________________________________
2019 Newsletter & Annual Appeal

2018 Newsletter

Paoli Fire Company is so proud of our Chief!
The Paoli Business and Professional Association named Chief Andrea R. Testa as its 2019 Citizen of the Year during its annual banquet. In addition to the award, Chief Testa received citations from State Sen. Andrew Dinniman and State Rep. Melissa Shusterman.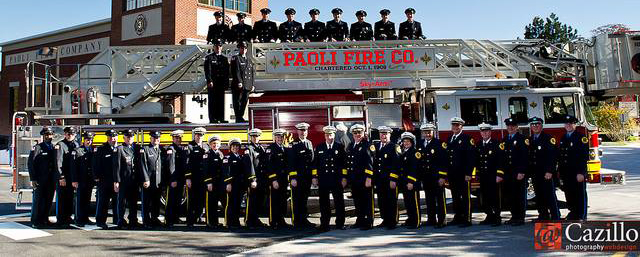 Your regular Amazon purchases can help Paoli Fire! Purchase through our Amazon Smile link, and Amazon sends us part of the proceeds.
smile.amazon.com/ch/23-0940540



Paoli Fire Company Is hiring Part-Time Firefighter/EMT
Click HERE for more information
Paoli Fire Company Speakers Bureau
Looking for a speaker for your next event? Book Paoli Fire Company. Your audience will learn about the types of calls we make, the training we undergo, and the effort it takes to keep this organization running strong.
Call Leza Raffel at 215-884-6499.